MSDS Search
Home
Products
MSDS Search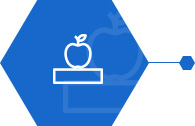 Samchun's MSDS files have been created following GHS regulations. We encourage you to locate them at easily-accessable places for prevention of any forms of accidents.
These files are only granted to use for the purchaser's company. Selling or providing the file or contents to the 3rd party is legally prohibited.
We promise to provide accurate, straightforward, and up to date information on all our MSDS files.
+82 31-668-0700
| Cas No | Part Name | Korean | English |
| --- | --- | --- | --- |
| 999-97-3 | 1,1,1,3,3,3-Hexamethyldisilazane, 98.0% | | |
| 71-55-6 | 1,1,1-Trichloroethane, 95.0% (GC) | | |
| 1310-73-2 | Sodium hydroxide 20% solution | | |
| 140-22-7 | 1,5-Diphenylcarbazide(Sym=1,5) | | |
| 71-36-3 | 1-Butanol, 99.0% (GC) | | |
| 2832-45-3 | 1-Hexanesulfonic acid sodium salt,>98.0% | | |
| 107-98-2 | 1-Methoxy-2-propanol, 98.5% (=Propylene glycol mon | | |
| 872-50-4 | 1-Methyl-2-pyrrolidinone, 99.0% (=NMP) | | |
| 112-34-5 | 2-(2-Butoxyethoxy)ethanol,>99.0% (=Diethylene glyc | | |
| 124-17-4 | 2-(2-Butoxyethoxy)ethyl acetate, 99.0% | | |