Certificate of Analyasis Search
Home
Products
Certificate of Analyasis Search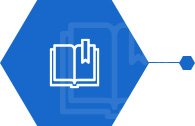 This web page has been designed specifically to offer product and quality information to our valued customers who have purchased Samchun products.
All the information provided on this website is derived from our quality record data, which complies with the regulations set forth by API, BGMP, and ISO9001/140001:2015 environmental quality system.
If you require any additional information or data that is not available on this website, we kindly request you to reach out to Samchun's sales department or business office. Our team will be more than happy to assist you with any inquiries or requests you may have.
For further details or to get in touch, please refer to the contact information provided below.
Division
Explanation
Manager
Contact
Sales Related
Production,Delivery
Shipping Schedule
HoGun Kim
TEL +82 31) 668-0700(2233)
FAX +82 31) 668-5617
E-mail : ls02@samchun.com
Quality Related
BGMP,Pharmaceutlcal raw material
KyoungJin Cho
TEL +82 31) 668-0700(0212)
Product Specification/CoA
SeongHak Cho
TEL +82 31) 668-0700(0211)
Technical Inquiry
YongYoon Shin
TEL +82 31) 668-0702
We will work hard to offer better services according to Samchun value, customer satisfaction and better quality.
※ Please insert product code or product name. (Accurate product name needs to be entered for easier search.)